Naming ceremony for the Visitor's Center at the Rocky Mountain Arsenal National Wildlife Refuge
Congresswoman Diana DeGette, Congressman Ed Perlmutter and the U.S. Fish and Wildlife Service invite you to the n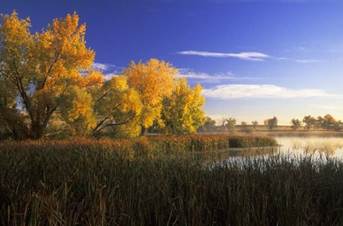 aming ceremony for the Visitor's Center at the Rocky Mountain Arsenal National Wildlife Refuge In honor of former Congresswoman Pat Schroeder
April 8th, 2015 at 11:00 a.m.
at the Visitor's Center, 6550 Gateway Road
Commerce City, CO 80022
Rsvp here
Following the reception the USFWS will offer a tour of the wildlife refuge for those interested
Patricia "Pat" Schroeder was first elected to Congress in 1972.  She represented Colorado's First District for 24 years which included the Rocky Mountain Arsenal.  During her time in Congress, she was a strong advocate for environmental issues.  Pat was instrumental in the cleanup of the Arsenal and its establishment as a wildlife refuge and considers it a key accomplishment for the district.
Visitor Center: The Visitor Center is located just inside the Refuge entrance at the crest of the hill and overlooks the short-grass prairie. Public parking is located on the south side of the building. The Visitor Center opened to the public in 2011. The building features the latest in "green" design, has an interactive exhibit hall, and a discovery room with hands-on activities that changes each season for all ages.