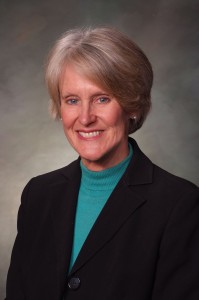 Beth McCann is completing her fourth term representing House District 8 in east-central Denver. She is chairwoman of the Health, Insurance & Environment Committee and chaired the Legislative Oversight Committee for the Health Benefit Exchange. She also sits on the Appropriations Committee . Rep. McCann has been a leader in healthcare reform and criminal justice matters throughout her legislative career. She currently sits on the task force examining Colorado's involuntary mental health commitment process.
In the 2015 session Rep. McCann passed legislation to make a person's fourth DUI or DWAI conviction a Class 4 felony, to provide a new tool provides law enforcement, children, and their families a way to address delinquent behavior without entering the juvenile justice system, and and to ensure the well being of children in our state foster care system. Rep. McCann also sponsored a bill to strengthen Colorado's human trafficking laws and assist vulnerable Coloradans who are subjected to this devastating activity. This session, she seeks to prohibit the use of isolation cells for juveniles in jails or prisons, unless it is an emergency, and then for only 4 hours at a time.
During the 2013 session she sponsored legislation to align Colorado's health insurance statutes with federal law, decrease the waiting time for enrollment in CHP+, and fund the Colorado health benefit exchange. She was also a prime sponsor of a bill to require insurance companies in the individual market in Colorado to offer at least one child-only health insurance policy without regard to pre-existing conditions. This allows families who do not have health insurance through an employer, or who cannot afford individual policies, to at least have insurance for their children even if they have serious health needs.
During her career, Rep. McCann has also passed important legislation to require universal background checks for gun purchases and to keep guns away from convicted domestic violence abusers and other dangerous individuals. She successfully passed legislation to increase the role of judges in deciding when juveniles should be prosecuted as adults.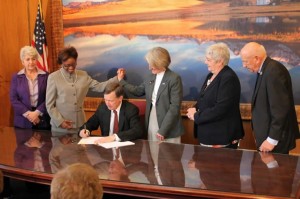 Rep. McCann has sponsored legislation supporting animal welfare including a bill to allow emergency responders to administer emergency care to pets .She has also previously sponsored legislation that prohibits gender bias in health insurance premiums, and requires health insurance companies in the individual and small group markets to offer maternity and contraceptive coverage through these policies.
Before taking office, Rep. McCann was Deputy Attorney General in charge of Civil Litigation and Employment Law in the Colorado Attorney General's office, supervising 50 trial lawyers. A former Chief Deputy District Attorney , she was Denver's first female Manager of Safety in the early 1990s under Mayor Wellington Webb.
Rep. McCann began her legal career as a law clerk for U.S. District Court Judge Sherman G. Finesilver. She then served almost eight years as deputy and then Chief Deputy District Attorney in Denver, prosecuting hundreds of cases, including child abuse and murders. She continued her career in private practice for eight years with the Denver law firm of Cooper & Kelley, earning a partnership in that firm in 1985.
Rep. McCann is a founder and former president of the Colorado Women's Bar Association. She served as first Vice-President of the Denver Bar Association and on the board of governors of the Colorado Bar Association. Rep. McCann also served on Gov. John Hickenlooper's transition team as a member of his public safety committee and on Denver Mayor Michael Hancock's search committee for a new chief of police.
She has been active in community and nonprofit organizations, including serving as chairwoman of the long-range planning committee for the Denver Botanic Gardens. She is the chairwoman of the Tony Grampsas Youth Services Program which distributes grant money throughout the state to programs that work with youth to keep them from getting into violence and crime and was a board member of the Denver Legal Aid Foundation. She was chairwoman of the Safety and Security Committee at Denver East High School and continues to coach East's Constitutional Scholars team. She also served on the Judicial Selection Committee to recommend judges for the Colorado Supreme Court and the Court of Appeals.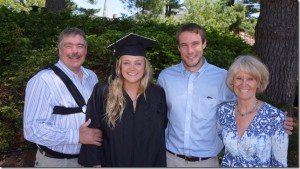 Rep. McCann earned her law degree at Georgetown University Law School. She graduatedmagna cum laude from Wittenberg University in Springfield, Ohio, with a B.A. in American studies. She and her husband, Christopher, have two children — a son, Chris, who graduated from East High School in 2007, and a daughter, Lizzy, a 2010 East grad. Both graduated from Amherst College in Amherst, MA.