---
I spoke to Far More Colorado about the 2015 session and my campaign for District Attorney.
Click below to watch the video.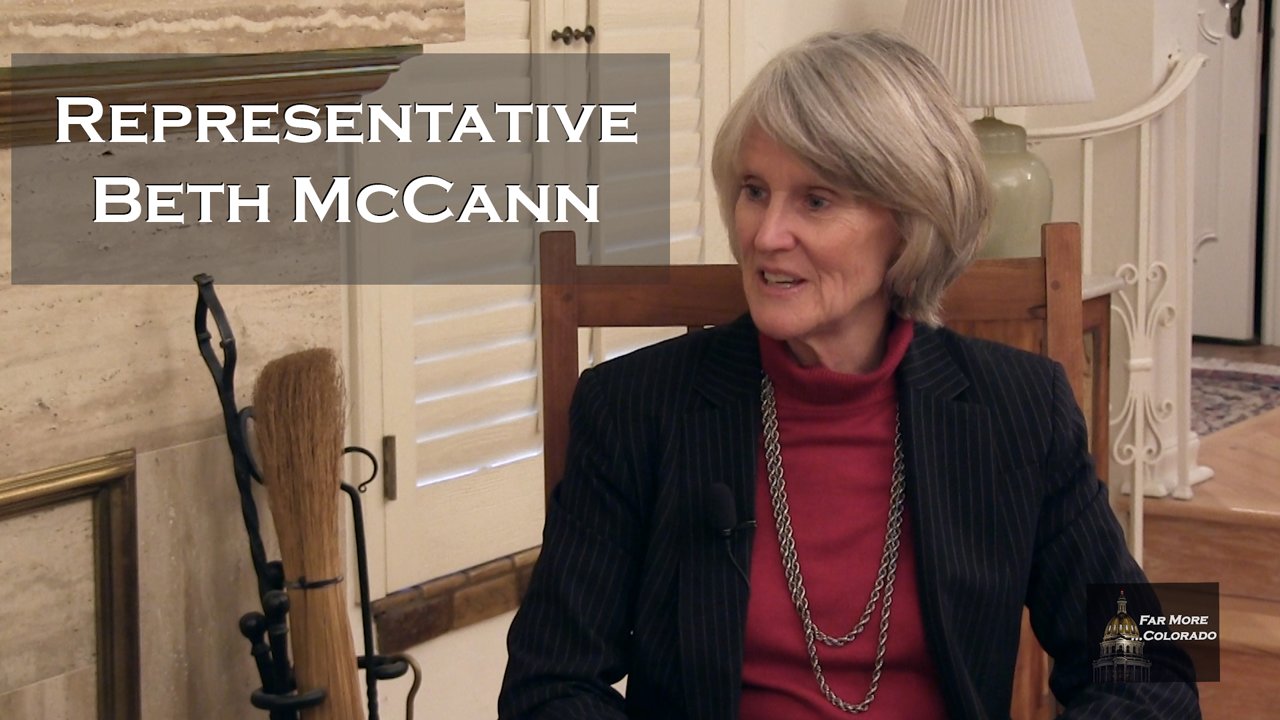 ---
I was pleased to take part in this discussion with so many folks who are committed to finding solutions. It is a complicated issue, but community dialogue is the first step.
Lawmakers discuss community, law enforcement solutions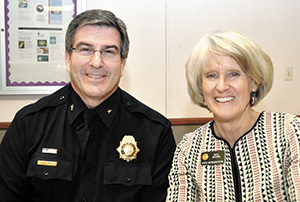 ---
Veterinarians Group Presents Award to McCann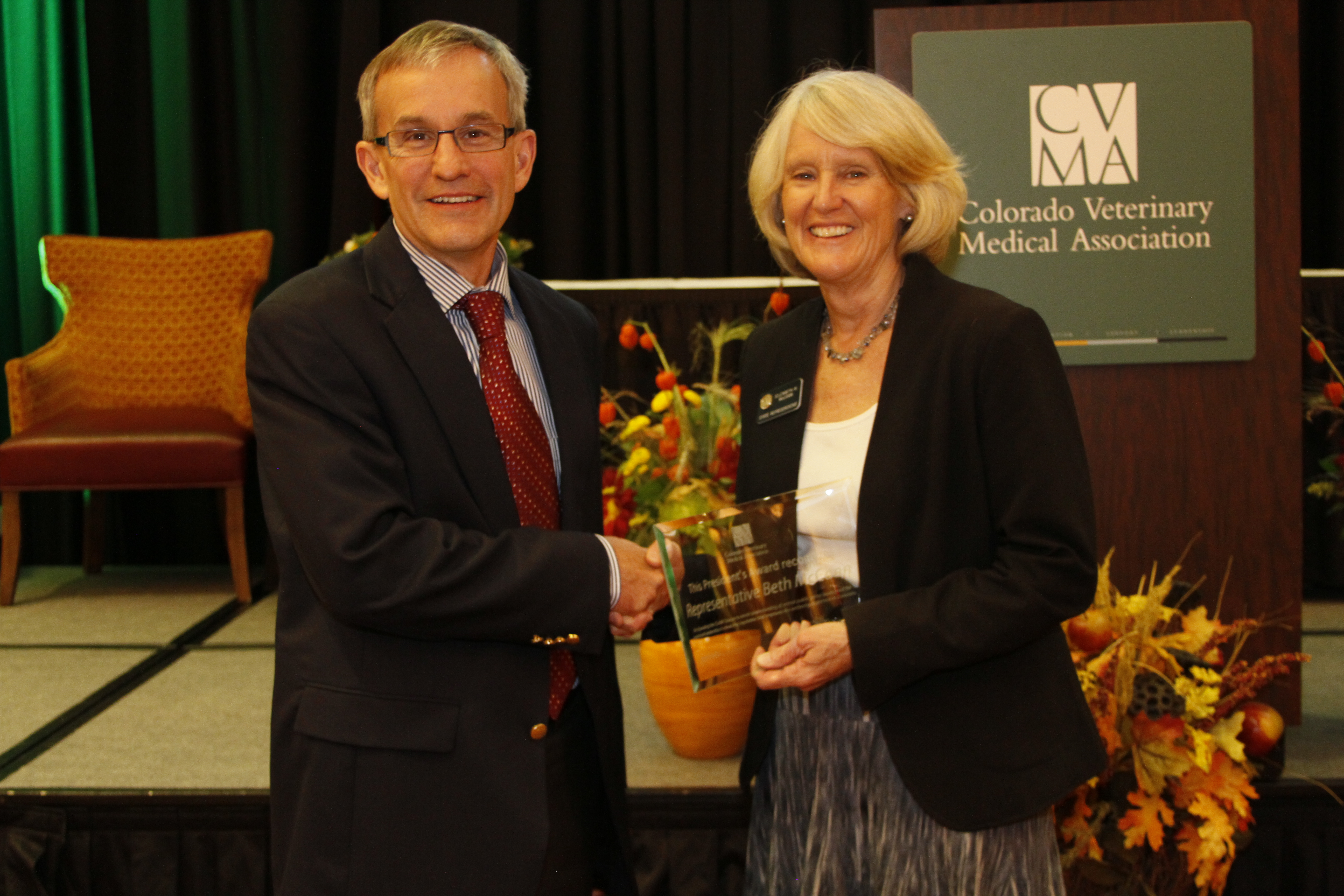 (Oct. 14) – Rep. Beth McCann (D-Denver) has been honored by the Colorado Veterinary Medical Association.
Presenting Rep. McCann with the President's Award at a CVMA convention in Loveland, the veterinarians organization cited her for "sustained leadership in advancing legislation that improves the well-being of animals in Colorado."
Rep. McCann founded the Colorado Legislative Animal Welfare (CLAW) caucus, which meets during the legislative session to build bipartisan consensus on animal welfare issues. In the 2014 session Rep. McCann was a prime House sponsor of a new law that gives emergency medical service providers the discretionary authority to assist injured dogs and cats they may find when responding to an emergency involving a human. She was also responsible for the 2010 law creating the "Adopt a Shelter Pet" license plate.
"Humane treatment of animals is a measure of our decency," Rep. McCann said. "I agree with Gandhi, who said, 'The greatness of a nation and its moral progress can be judged by the way its animals are treated.'"